Comprehensive Cleaning Services in Saskatoon
At Arthur Rose Cleaners in Saskatoon, we offer comprehensive cleaning services for garments and other related items. Be sure to contact us for more information!
Dry Cleaning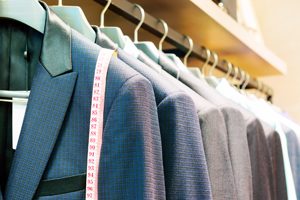 Dry cleaning is the use of solvents to remove soils and stains from fabrics. Among the advantages of dry cleaning is its ability to dissolve grease and oils in a way that laundering can't.
Laundering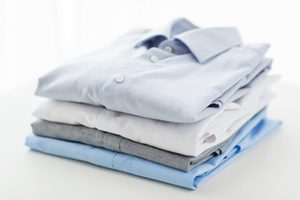 Arthur Rose Cleaners has a laundry area where we process shirts, cotton pants, and other items that cannot be dry cleaned. We also have machines big enough to hold large comforters, feather beds, bed spreads, sheets, mats/rugs and sports equipment.
Finishing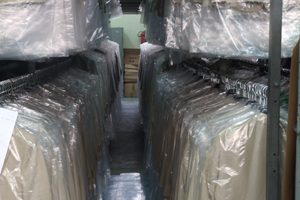 After your clothes have been cleaned, they will either be steamed out or pressed. We have specially designed machines to press cuffs, collars, blouses, jackets, and even the top part of your pants. We also offer press only if you have a clean item that needs to be flattened out.
Reticking Pillows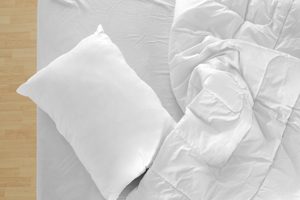 Do you need new ticking for your downfill (feather) pillow? Bring it to us! We remove the feathers, and create new ticking (cover) for the pillow to get it looking like new.
Wedding Gown Cleaning and Preservation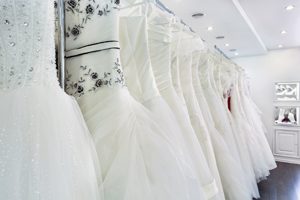 Wedding dresses range in price, starting at $200 and can go up to $400. It all depends on how big (how many layers), how dirty, and how well the beads (if any) are intact.
We require $150 deposit when the dress is dropped off.
Depending on how many we have in store is how long it will take. It could possibly take up to 3 months, but we do offer rush services on gowns that still need to be worn for the big day! To only freshen up a gown, you will receive 25% off.
For preservation of the wedding gown (gloves, veils or whatever else you'd like in the box), it is an additional $210 for a small box or $225 for medium to large size box.
You can get customized embroidery or a digitized image on you're box. Example: Mr & Mrs Smith, June 2022 (we have examples in store for you to look at).
Info about boxes:
Boxes are made from a ridged archival polymer, free of harmful acid, lignin, adhesives, chemicals and dyes.
Includes external and internal muslin filtering layers to remove fine dust and particles.
All pH neutral materials acid-free, unbuffered tissue to absorb harmful impurities.
Patented box design to allow for breathability in all environments. Can be opened at any time to check the garment.
White gloves to avoid oils and dirt form handling.
The ability for custom personalization with embroidery.
Three different sizes to accommodate any size garment.
Info about preservation:
Hanging garments over a long period of time will cause them to stretch, resulting in loss of shape.
Unless properly protected, the micro scent from the oxidizing will attract moths and bugs -Other boxes use processes that will off-gas and introduce impurities to the materials, damaging them over time.
Prevent light damage, dust and particles, such as smoke, from deteriorating the fabric.
Or, we offer 3 different coloured garment bags to choose from. Come into the store for more details!
Pick up and Delivery for Drapery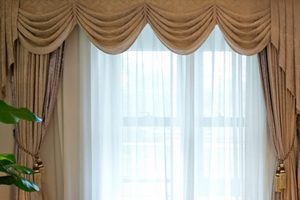 We will come to your house, quote the cost to clean, take them down, clean and pleat. Then, we'll deliver & hang them back up!